The California Intel You Need to Grow
Know when, where, and what crop protection products growers in California are using on their crops.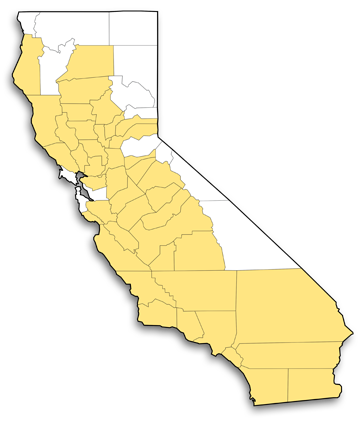 Obtain valuable crop protection intelligence to grow your business.
Never before available in this format, PURE Intel+ provides continuously updated details on crop protection products used throughout California. Permittee and use records are obtained for all crop protection restricted materials applied in California.
Full California Intel Available Online

3m+ annual
applications
99m+ treated acres

4,000+ branded products

240+ crops

20,000+ farms
Market Intel
Like No Other
Site location, treated acreage, date of application, crop, product details, and planted acres
Three Years of
Historical Records
Full year records for the four most recent years available: 2016, 2017, 2018, and 2019
Continuous
Updates
Monthly updates of all product applications in all 58 CA counties
Competitive
Analysis
Accurate market share by brand, manufacturer, product types, crops, and even active ingredient
Targeted Grower Marketing
Product uses linked to farms, crops, and acreage including contact information
Multiple Subscription Packages Available
Cloud based PURE Intel+ application for ease of access
Full Product Application and Grower Intel